Inspired By Excellence & Innovation
We offer a wide range of high quality of teaching and extra-curricular activities.
BITS Edu Campus established in the year 2004 with only one institute i.e. Babaria Insitute of Technology with a mission to impart world class professional education in the field of Engineering and Technology. Today BITS Edu Campus offers professional education in the field of Mechanical Engineering, Computer Science Engineering, Electrical Engineering, Civil Engineering and Electronics & Communication Engineering. Institute also offers PG programs in the field of Mechanical Engineering and E & C Engineering.
A lush green campus, with 228 faculty members, trained from reputed institutes and 89 administrative and supporting staff members are committed to impart best technical education to more than 3900 students. The institute is having 6 Academic Departments and equipped with 58 high-tech laboratories and 47 ICT enabled class rooms.
 Babaria Institute of Technology is an internationally accredited institute (rating: A+++ by IAO, USA).
The main motto of establishment of BITS Edu Campus is to mould the students as per the needs of industry and to take up challenges in the rapidly developing multifarious technologies.
Over a span of 14 Years, the developments at BITS Edu Campus had seen tremendous growth which endorsed the true visionary leadership and profound dedication of Shree Krishna Educational Charitable Trust under the mentorship of Shree Jagdishbhai D Patel.
THE PRESENCE OF HIGHLY QUALIFIED FACULTIES BACKED BY EXEMPLARY TECHNICAL AND SUPPORTING STAFF AND AN EFFECTIVE ADMINISTRATION CULMINATED IN THE OF AWARDS –
"THE BEST ENGINEERING COLLEGE OF GUJARAT" DURING THE YEAR 2012
INDIRA GANDHI SHIKSHA SHIROMANI AWARD IN 2013
"BEST PRIVATE ENGINEERING COLLEGE IN GUJARAT" IN 2014
TEN AWARDS AND CERTIFICATES OF APPRECIATIONS AWARDED BY GTU FOR OUTSTANDING CONTRIBUTION IN SOCIAL SERVICES PROGRAM IN 2014
"THE CAMPUS PREPAREDNESS AWARD" IN 2015 , BY HIGHER EDUCATION FORUM, PUNE
THE "EXCELLENCE IN EDUCATION AWARD-2015 AT NATIONAL GUJARAT SUMMIT & AWARDS-2015 OUT OF 100 COLLEGES
"MOST INNOVATIVE PRIVATE ENGINEERING COLLEGE IN GUJARAT" BY GLOBAL EDUCATION EXCELLENCE AWARDS-2016, NEW DELHI
"DISTINGUISHED INSTITUTION" AWARDED TO INSTITUTE OF TECHNOLOGY BY COMPUTER SOCIETY OF INDIA IN 2017
"FOUR AWARDS AND CERTIFICATES OF APPRECIATION FOR NSS ACTIVITIES" AWARDED TO INSTITUTE OF TECHNOLOGY BY GTU IN 2017
FIRST EVER IN GUJARAT A+++ RATING FROM INTERNATIONAL ACCREDITATION ORGANIZATION (IAO) USA.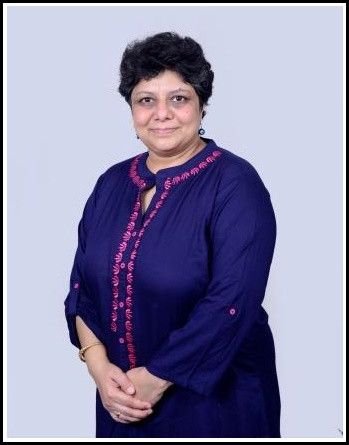 Welcome to BITS Edu Campus…
College life is the most formative part in any student's overall development. It is during this period that the student absorbs all that he utilizes in the coming years.
The vision of establishing an institute of excellence provides a valuable roadmap for the development of students & teachers and bringing out the potential of all to the best extent. I believe that implementation of best educational practices will enable the Institute to effectively provide the necessary knowledge and skills which will contribute in refining the technical skills of the students.
Institute is not only a platform for the development of the students but also a platform where the faculty members might find some valuable resources. I take this opportunity to invite students, staff members and parents to contribute in the journey towards excellence by participating both individually and collectively.
An exceptional feature of the Institute is Mentorship by the Teachers where every teacher is acting as mentor of 20-25 students all through the period of their studies. This initiative extends personal care of all students on academic and personal problems.
Do join us on this journey towards excellence…
"The organised lecture halls, state of art laboratories and highly talented lecturers and professors cemented my dream to become a successful Electrical Engineer. The green campus in itself provides motivation to study more. The drive in BITS Edu Campus is to understand the logic behind the concepts and evaluate them systematically. Moreover, the hands on experience through the wide range of practicals and work experiences provides a better insight into the subject. Also, the admin staff are always willing to help and provide a sense of belonging of home at the campus. In addition, the innovative tech-fest, seminars, festivals and campus placements encapsulates the life's journey in 4 years to ensure for a successful transition from a student to an engineer and a responsible citizen.
I have achieved Golden key International Honour Society Membership,Australia."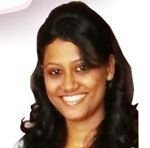 "BITS was a new place for me then, today with the help of BITS I am one step ahead towards my career, all teachers have helped me to be a good human being."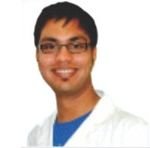 "Something that I've come to appreciate about BIT is its commitment to high academic achievement while also encouraging students to get involved in everything else BIT & University has to offer.  I think this helps all students feel that when they come to leave college, they are graduating with much more than a class mark."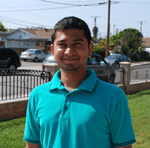 "I was a student from BIT's first batch. after completing my Bachelor degree with first class, I have continued further study and have finished my Master of science with major in Power System and Control System from California State University, Northridge with 3.50 GPA. I am currently working in FLUOR Corporation at San Francisco office as Associate Design Engineer II. Fluor Corporation is one of the world's largest publicly owned consulting, engineering, construction and diversified business companies."
"Something that I've come to appreciate about BIT is its commitment to high academic achievement while also encouraging students to get involved in everything else BIT & University has to offer.  I think this helps all students feel that when they come to leave college, they are graduating with much more than a class mark."