Placement : Civil Engineering
Major Recruiters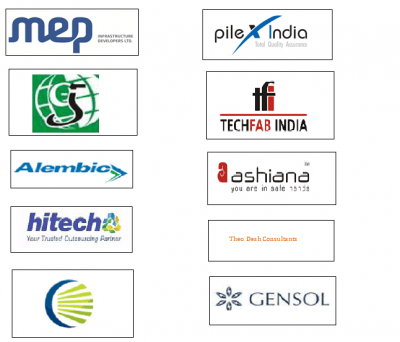 Placement 2019

Name of student
Name of the employer
Siddharth Keshapure
Adhwait Greens
Sagar Parmar
Shree ramkrupa Enterprise
Sakil Rathod
Patel Infrastructure Limited
Krishna Tilekar
BIowater treatment
Bhishma Mistry
AL – Hatim Enclave
Akshay Gangurde
MEA consultant
Suvartik R. Jaiminiben
RR Kabel
Chhayal Shah
Radical Engineering
Placement 2018

Name of student
Name of the employer
Dipesh Ashiyani
3 Desire Networks
Jeet Patel
Rishikesh Structural Solution LLP
Pritsheth
LONE OAK SOLUTION LLP
Raj B Bhayani
Vidhi infrastructure Bhavnagar
HarshilKharva
Shradhha decorates,
Bharvi Jaydev Panchal
ALEMBIC REAL ESTATE
Hemal Gandhi
Shivam Concrete Tech. & Consultancy PVT.LTD
Dipen Gandhi
osurepvt ltd.
Bariya Jainika
KSR-DESIGNEngineering & Construction service
Devanshi Desai
HightechSolution
Dhruv Bhatt
MEP Infrastructure Developers Ltd.
Mitesh Rathod
LONE OAK SOLUTION LLP
Kathariya Parth G
Divisional Railway Manager Office
Yashesh Rathod
Gail India Limited
Placement 2017

Name of student
Name of the employer
Brijesh Shah
PARADISE CONSTRUCTION.
Yasavant Parmar
Gujarat Engineering Research Institute.
Dixant Umeshbhai   Prajapati
TRIMRTI ENGINEER
Harsh desai
Neptune reality horizon
Akash shah
Dr.fixit product for water proofing
KeyurArvadiya
R&B Department, Gov. Of Gujarat.
Bhavin Khokhar
Diamond Manufacture importer & Exporter
Krunal Mistry
ICICI Bank
Keval Dineshbhai Prajapati
Bureau Veritas
Ripal Patel
lake paradise
Dipesh Kishorhbhai Panchal
Bajaj finserv
Nishant Akbari
KSR Design Engg. & Const. Service
Ridham Goti
R&B Dept, Govt. of Gujarat.
Keval Sakariya
Pancholi Associates
Placement 2016

Name of student
Name of the employer
Hitarth Panchal
TuvSuvSud
Sherin Salubhai Christain
JayantiSuper Construction Pvt Ltd
Ritesh Shankarlal Sharma
Bansal InfratechSynergis India ltd
Maulik Patel
Alembic Realestate, Elembic Road, Vadodara
Niak Tanisha
Sigma Polytechniq.
Rana karan B
Geo Design and Research Pvt Ltd.
Patel Anery
KSR Design Engg. & Const. Service
Rahul Somani
Simplex Infrastructure Limited
Priyansh Mistry
Geo Engineering Service
Karan Rupani
RRB, Ajmer
Dhandiyal Jaikishan Saligram
Chetanvyas and associate
Abhishek Shah
Neptune Reality
Vishal Dhamecha
Neptune Reality
BhavikPrajapati
Ramesh Jain, Chartered Engineer
Khistij Patel
Dynamic Products LTD
chirag Patel
Dynamic Construction
Hiren Lad
chetan builders, Mangla Group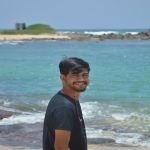 Mitesh Rathod
LONE OAK SOLUTION LLP
College Life is always counted in the golden days of one's life. BITS is the not just the name of the college but it is the place where one can fulfill their dream with respect of career. There are many new things I have learnt from the faculties through their experiences. The faculties are always in the support mood. Moving on to the campus placement, I have been placed in Lone Oak Solutions, Vadodara which is working for their affiliates David Weekley Homes Inc. based in Houston, USA. Training and placement department are always on the front seat to bring best companies for the students. I would like to thank you BITS for everything which I am today.
Anery Patel
KSR Design Engg. & Const. Service 
BITS edu campus is unique combination of knowledge and self development. College always provides opportunity to link knowledge with industrial problems. I always get environmental like family at the institute. I grow, nurture and become strong engineer because of foundation provided by faculties of my department.
Karan Rupani
RRB, Ajmer
am one of the student at the time when babaria was about to start it's civil engineering stream. Now almost a decade have passed. I have seen many different college ,companies, Universities and their management. Normally in this 21 century management is tough and strict but babaria college has a homely and understanding management which is the best strength of Bits Edu Campus.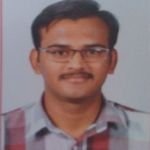 Dhruv Bhatt
MEP Infrastructure Developers Ltd.
Education makes a person more responsible and humble. I am very much fortunate that I get golden chance to get education from such estime college like Babaria institute of technology. It is place where students groom and can become corporate professionals too. The effort and support given by faculty members as well as management is remarkable. I always get guidance and encouragement from faculties of institute, even after competition of my graduation.
By Geo Engineering Services
We take extreme pleasure in getting associated with Babaria Institute of Technology for hiring your students as interns and trainee in our company; We truly appreciate your efforts to setup an exclusive placement cell to benefit both your students and us as an industry.
Manish Sharma, Owner and CEO-Geo Engineering Services.