Major  Recruiters
Placement 2019
Student Name
Company
ARPITA VINODBHAI PARMAR
OCTOPUS MEDICAL TECHNOLOGIES PVT. LTD
BHOOMI JITENDRABHAI PATEL
VINROX TECHNOLOGIES LLP
DEEP JITENDRABHAI JOSHI
TOYO TECHNICAL SERVICES
DHEERAJ KAILASH CHANDRA SHARMA
TECHNO ELECTROMECH PVT. LTD.
HARSH ASHWINKUMAR DHOMSHE
TATA CONSULTANCY SERVICES LIMITED
HIMALAYSINH KANK SINH PARMAR
VINROX TECHNOLOGIES LLP
JAYAMIN JEETENDRA KUMAR DESAI
RR KABEL
JAYDIPKUMAR NAVANITBHAI VAGHASIYA
TOYO TECHNICAL SERVICES
KAHAR ZARANA SATISBHAI
VINROX TECHNOLOGIES LLP
KALE YASH MITESHRAO
RR KABEL
KRUPAL ARJUN KADAM
RR KABEL
MILAP RAJESHKUMAR SHAH
TECHNO ELECTROMECH PVT. LTD.
NIKHIL RAMESHBHAI SINGH
OCTOPUS MEDICAL TECHNOLOGIES PVT. LTD
NIKUNJ PRADIPBHAI KOLADIYA
RR KABEL
NISARG GAJANAND KULKARNI
RR KABEL
ODE DEEPKUMAR RAMESHBHAI
TATA CONSULTANCY SERVICES LIMITED
PAREKH KEYUR HITESHBHAI
RR KABEL
PARMAR NITESHKUMAR RAMESHCHANDRA
GLOBAL ELECTRICAL LABORATORY
PATEL KIRTAN GHANSHYAMBHAI
EXPEL PROSYS
PATEL SHIVANIBEN YATINKUMAR
TEAM LEASE
PRATIK SANJEEV MISHRA
PANASONIC LIFE SOLUTION INDIA PVT. LTD
PRIYESH KANTIBHAI VITTHANI
VINROX TECHNOLOGIES LLP
PRUTHVI PANKAJBHAI PANCHAL
OHM ENCON PVT LTD
RACHIT KISHORBHAI MENDPARA
RR KABEL
RAJGOR MAHEK BHAVESHBHAI
GLOBAL ELECTRICAL LABORATORY
SHAH JUHI SAMIR
RR KABEL
SHIVANI VERMA
VOLTAMP TRANSFORMERS LIMITED
SINDHA MAHENDRABHAI PRAVINSINH
GUJARAT STATE ELECTRICITY CORPORATION LIMITED
SOLANKI HARSHIL ASHWINBHAI
VIVIANA POWERTECH PVT. LTD.
TEJAS KAMLESHBHAI SHAH
TEAM LEASE (ESSAR)
UPADHYAY HARSH BIPINKUMAR
OCTOPUS MEDICAL TECHNOLOGIES PVT. LTD
VAGHELA DIPALIBEN ALPESHKUMAR
VINROX TECHNOLOGIES LLP
YASH ANUPAM SAXENA
BYJU'S THE LEARNING APP
YASHKUMAR DINESHBHAI PARMAR
RR KABEL
Placement 2018
Student Name
Company
ANILKUMAR ISHAWARBHAI PARMAR
AUM SAI MANPOWER SERVICES
ANJESHKUMAR PANKAJKUMAR SHAH
TBEA ENERGY INDIA PVT. LTD
ANKIT GUNPATBHAI JAYANI
RR KABEL LIMITED
ATMAN VINODRAY MALANI
RR KABEL LIMITED
DHAVALKUMAR VINODBHAI DETROJA
RR KABEL LIMITED
DIGEESHA TRIBHOVANDAS PATEL
ERDA
HARSH ASHOKBHAI PATEL
GUJARAT FLOUROCHEMICALS LIMITED
HETAL DINESHKUMAR SHARMA
GURURAJ ENGINEERS
JAY CHANDRAVADAN PATEL
BARODA DISTRICT CO-OPERATIVE MILK PRODUCER UNION LTD.
JAY KALUBHAI SAVANI
HPCL
JAY SAGARKUMAR JOSHI
JAYESH ELECTRICALS LIMITED
KRISHNA VIJAYBHAI PATEL
COSMETIZE
KRUNALKUMAR BHARATKUMAR PANDYA
POLYCAB INDIA LIMITED
KRUSHIL PANKAJBHAI PATEL
RR KABEL LIMITED
KUMARIPRIYANKA KESHAR RATHOD
EXPEL PROSYS
KUSHAL DARSHAKBHAI MEHTA
POLYCAB INDIA LIMITED
MARMIK MANOJKUMAR PAREKH
IDEX INDIA PVT. LTD.
MAYANKRAJ MANOJKUMAR SINGH
SHARIKA ENTERPRISES PRIVATE LIMITED
MAYUR SHAYMBHAI RAMNANI
ALEMBIC PHARMACEUTICALS LIMITED
MILAN CHADULALBHAI FULTARIYA
TECHNO ELECTROMECH PVT. LTD.
NEELKUMAR DILIPBHAI PATEL
ALEMBIC LIMITED
NIRAJKUMAR ARVINDBHAI PARMAR
TEAM LEASE
PAYAL HARISHBHAI CHATURVEDI
RR KABEL LIMITED
PRABUDDH PRADEEPKUMAR GUPTA
ANCHOR ELECTRICAL PRIVATE LIMITED
PRATIK VIJAYKUMAR JOSHI
SUN PHARMA
PURVI RIKESHKUMAR PRAJAPATI
MATANGI CONTROLS
ROMIL VRAJESHKUMAR SHAH
HI-MAK PVT. LTD.
SAGAR BHUPENDRABHAI PARMAR
KEYA FUSION TECHNOLOGY PVT. LTD.
SARVESHKUMAR JAYANTIBHAI PATEL
RR KABEL LIMITED
SMIT JITENDRAKUMAR SHAH
HITECH CONTROLS
SOHAIL YUSUF SHEIKH
ITT CORPORATION INDIA PRIVATE LIMITED
UMANG BHARATBHAI PATEL
JP TECHNOSOFT
YAGNESH DHARMESH BANGUDE
GIMBAL MEDIA PVT. LTD.
YASH ARVINDBHAI PANCHAL
RR KABEL LIMITED
YASHRI KETUL BHATTJI
OHV DIAGNOSTIC PVT. LTD.
Placement 2017
Student Name
Company
ADITYA PARESHBHAI RAO
VOLTAMP TRANSFORMERS LIMITED
BRIJRAJSINH RANVIRSINH RANA
ANCHOR ELECTRICAL PRIVATE LIMITED
DIVYESH CHANDULAL MANAVADARIYA
SHREE SAI ENTERPRISE
GABRIEL VILLIAMBHAI KHRISTI
WESTERN RAILWAY
HARSH HUKUMCHAND AGRAWAL
COMED CHEMICALS
HARSHAL ANILBHAI VANI
IOCL (MARKETING DIVISION) WESTERN REGION
HIMADRIBEN DILIPBHAI RAJPAL
ELMEX ELECTRIC PVT. LTD
HOZEFA SAIFEEBHAI JINIYAWALA
ABP INDUCTION
JAY ASHWINBHAI PANDYA
PARTH ELECTRICALS & ENGINEERING PVT. LTD.
KARAN MANISH CHAVDA
UPL LIMITED
KIRANSINH DINESHBHAI TADVI
MEHTA POWER PRIVATE LIMITED
MEGHAL KANSARA
MANPASAND BEVERAGE LIMITED
MIHIR SAMIR GUPTE
SAURER TEXTILE SOLUTIONS PVT. LTD.
NIKUNJKUMAR LAXMANBHAI PRAJAPATI
POSITRONICS PVT. LTD
PRITESH
KIRANKUMAR WANI
CAPITAL FIRST LIMITED
Saaurabh Bikash Prakashi
ADANI WILMAR
SANA BURHAN-UL-HAQ SHAIKH
HI-MAK PVT. LTD.
SANDEEP RABARI
IOCL SURAT
SAURABH SINGH
D MART AVENUE SUPERMARTS LIMITED
SIDDHARTH DAS
TATA ELXSI ENGINEERING CREATIVITY
SIDDHARTH SHAILESHBHAI PANCHAL
SMS AUTOLINE EQUIPMENTS PVT. LTD.
SOHALSINH UDESINH CHAUHAN
KAAPRO
TATVAM BHUPENDRABHAI
PATEL
SHREE MAHUVA PRADESH SARKARI KHAND UDHYOG MANDLI LIMITED
TWINKLE RAJNIKANT PARMAR
CAREWORKS FOUNDATION (SCHAEFFLER INDIA LIMITED)
YASH KANUBHAI PATEL
GELCO ELECTRONICS PVT. LTD.
YASH RAJESHBHAI PATEL
ANCHOR ELECTRICAL PRIVATE LIMITED
Placement 2016
Student Name
Company
AKASH SATISCHANDRA TYAGI
ENCLOUDEN (INVERTO SOFTWARE SOLUTIONS PVT. LTD.)
ALESH ANUP NIHAKHANDANI
HINDUSTAN COCA-COLA BEVERAGES PVT. LTD.
AMAN JAYESHBHAI PATEL
MT EDUCARE LTD.
BHAVINKUMAR MANILAL PRAJAPATI
VOLTAMP TRANSFORMERS LIMITED
BHUMIT NATWARDAN GADHAVI
COWORKS COWORKING SPACES PRIVET LIMITED.
DEVYANI HEMANTBHAI RANA
DHYANI UTOMATION
HARDIK DIPAKKUMAR RANA
GLOBAL ELECTRICAL LABORATORY
HIMA MANOJKUMAR BHATT
HI-MAK PVT. LTD.
JAIMINKUMAR KANUBHAI PATEL
SOFTZONE TECHNOLOGY
JAYDEEP VIPINKUMAR SOLANKI
RR KABEL
JAYRAJKUMAR VASANTBHAI PANDYA
GETCO
KUSHANGKUMAR RAJESHKUMAR PATEL
UPL LIMITED
MAYUR PRAKASHBHAI SANT
PRAKASH CHEMICALS
MEHUL KAMLESHKUMAR PARMAR
POLYCAB WIRES PVT. LTD.
NINAD SANDEEP KSHIRE
GUJARAT METRO RAIL CORPORATION LTD
PARTHKUMAR JASVANTBHAI PATEL
ALEMBIC PHARMACEUTICALS LIMITED
PAWAN NANAKRAM BALWANI
THOMSON REUTERS
PRANESH BHASKAR KAMBLE
SBI MUTUAL FUND
RIKIN SUNIL BURSE
ABB INDIA LIMITED.
RITESHKUMAR GANESHKUMAR BHATIYA
ESQUIRE MACHINES PVT. LTD.
ROMILKUMAR NARESHKUMAR PATEL
INNOTECH AUTOMATION LLP
RONAK MAHESHBHAI MACHHI
JAAZ CORPORATION PVT. LTD.
SHAILIN BHARATKUMAR SAIJA
BIOLOGICAL E. LIMITED
SPRUHA ATULBHAI PANDYA
PRAMATI TECHNOLOGIES (P) LIMITED
TRESA GREEN
AUTOMATED BUILDING MANAGEMENT SYSTEMS PVT. LTD.
VISHAL JAGADISHBHAI DOBARIYA
JOHN DEERE INDIA PRIVATE LIMITED
VISHALKUMAR KANCHANLAL PATEL
OM INSTITUTE OF TECHNOLOGY
YASH VIJAYKUMAR NAVIK
ALEMBIC PHARMACEUTICALS LIMITED
I am immensely thankful to Babaria Institute of Technology for such an amazing academics and quality teaching staff where students can freely talk with faculty that helps to create an excellent learning environment. Talking about Placement Cell, Head – T&P along with Team lead from the front and many reputed companies where brought to the Campus.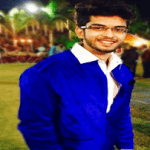 Krunal Pandya
Electrical
Polycab Wires Pvt. Ltd.
My experience in college has given me numerous chances to sharpen my skills and grow high in the field of my choice. It has also enriched my life in many ways. It has provided me with the necessary tools to enhance my skills, provided me with valuable knowledge about this diverse world, people and concepts in general and eventually will enable me to hopefully become successful in life. Also our training and placement cell has always helped us in selecting the right path for a better future and has supported us to overcome the obstacles in the way of achievements.
Prabuddh Gupta
Electrical
Placed in Anchor Electricals Pvt. Ltd.
"We take extreme pleasure in getting associated with BITS for hiring your students as Interns and Trainee in our company.

We truly appreciate your efforts to set up an exclusive placement cell to benefit both your students and us as an industry.

Thank you very much for hiring support."
"On behalf of Polycab Wires Pvt Ltd, We would like to appreciate the performance of the students we have hired as a part of Campus drives from BITS Edu Campus since last 3 years. The students we have hired from BITS are found to be highly enthusiastic, hardworking and innovative. This represents the quality education and values inculcated in the students by the institute.

In future, we are looking forward for such campus drives."