BIT-ME ALUMNI SPEAKS…..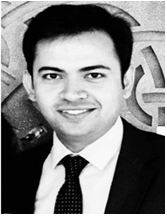 "BITS gave me the right opportunity to explore my strengths and develop myself not just in to academics but helped me to focus on the overall development. The faculties and infrastructure are one of the best that I have come across. Even after 9 years of graduation I am still in touch with BITS as they care for each of their students and hence students like us also like to keep coming back to our alma mater.
In the end I would like to say if you want to gain the right technical knowledge, are looking for overall development and want to excel at it then BITS is the place you want to be."
Maharshi Vyas
Head of Sales & Proposals – India
Howden Thomassen Compressors
Batch 2010
"I Always feel proud to be an alumni of BITS. Lots of memories has been attached with the institute. Apart from this, I must say and I personally suggest if someone is looking for overall grooming not just education, BITS is the place. One will get so many opportunities to showcase his/her talent and even for leaning. I have always been thankful to BITS especially Mechanical Dept. for their extended support even after getting passed out."
Shardul Amin
Ex Officer at IOCL,
Ex. Asst. Manager At RITES Ltd.
Batch 2013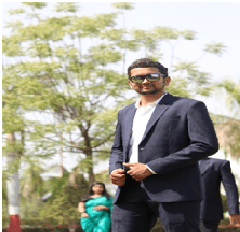 "The opportunities and experience I have got at my collage have been vibrant. The learning outside classroom is really very important and will always come handy. It could be form peers, extra currics etc. I would like to thank all of my faculty members for giving us wonderful learning."
SHIKHAR L MAKWANA  
Co-founder
Trakky – The Salon Tracker
Batch 2019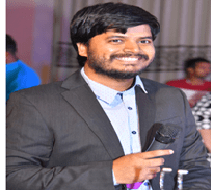 "BITS edu Campus has always been the breeding ground for the aspiring technocrats. Students from every section of the society find BITS edu Campus a perfect institution to fulfil their dreams. The teaching staffs have been actively guiding the students in choosing their career. The relentless effort of the institution to bring better and better industries on campus with each passing year has fructified. Today, when I work with one of the reputed company of the world, and at the same time being the student of this esteemed institute it makes me feel honoured to have an association with BITS edu Campus."
Rajeshkumar Vinod Jaiswal
Analyst –  Global Trade Content
Thomson Reuters, Vadodara
Batch 2016
"My Alma-Mater Babaria Institute of Technology has not only played an instrumental role in imparting & polishing skills, enthusiasm and vision in me but also helped in blooming the overall Finesse to become a successful serial entrepreneur that I am today. Being a Maiden Year Student of BIT, I have seen BIT growing, Vibrancy and Dynamism is in DNA of BIT, it has kept track with changing times to make sure all BITians are good & responsible human beings that are capable to carve their niche in the their respective fields…"
 Mihir Modi
Managing Director – Arham Foods Limited
CEO – Arham Globcorp
Ex. Director – Unitech Engineers Pvt. Ltd
Batch 2008
"It is well said that your surrounding shapes you the most. The visionary Management, Well mature and co-operative faculties, properly established labs and pleasant environment makes BITS edu Campus a place where you can shape yourself more than your potential. I am really grateful to all the members of BITS edu Campus for making me who I am today."
Bhavdeep Nakum
Senior executive
Product Management
Kich India
Batch  2013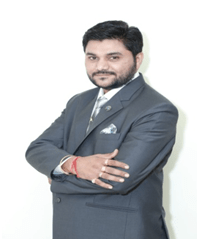 "Live Simply, Study mindly, work professionally,than anyone can get success. I had great respect towards our BIT that I got perfect atmosphere for me to be success in my life. I can never forget that 4 years of my BITANS life."
Bhavdip Bharatbhai Hingu
Head Stores & Logistics
Stovec Industries Limited
Batch 2008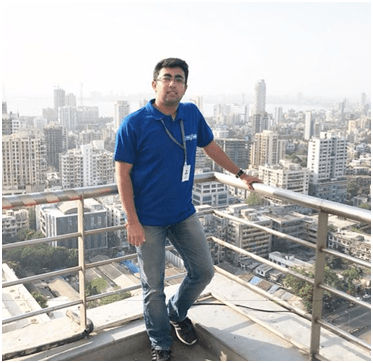 " I did graduate from BITS edu Campus but it's like I've never left the place. The memories are still fresh in my mind. The four years in the institute have been amazing. Shared beautiful moments with Friends, Batchmates and Professors. No matter where I go and what I do in my life, BITS will always hold a special place in my heart!"
Ruturajsinh Rana
Manager,
Operations and Service Delivery
Yes Bank ltd.
Batch 2016
Details of Alumni Meet….
Sr No
Activity 
Conducted by
Date
1
Alumni meet
BITS Alumni Association, BITS Edu Campus
3/3/2013
2
Alumni meet
BITS Alumni Association, BITS Edu Campus
29/12/2013
3
Alumni meet
BITS Alumni Association, BITS Edu Campus
28/12/2014
4
Alumni meet
BITS Alumni Association, BITS Edu Campus
27/12/2015
5
Alumni meet
BITS Alumni Association, BITS Edu Campus
25/12/2016
6
Alumni meet
BITS Alumni Association, BITS Edu Campus
24/12/2017
7
Alumni Gathering,

Canada

   BITS Edu Campus
22/07/2018
8
Alumni meet
BITS Alumni Association, BITS Edu Campus
22/12/2018
9
Alumni meet
BITS Alumni Association, BITS Edu Campus
21/12/2019
10
E-Alumni meet
BITS Alumni Association, BITS Edu Campus
16/05/2020